50 NATURAL DEODORANTS PUT TO THE TEST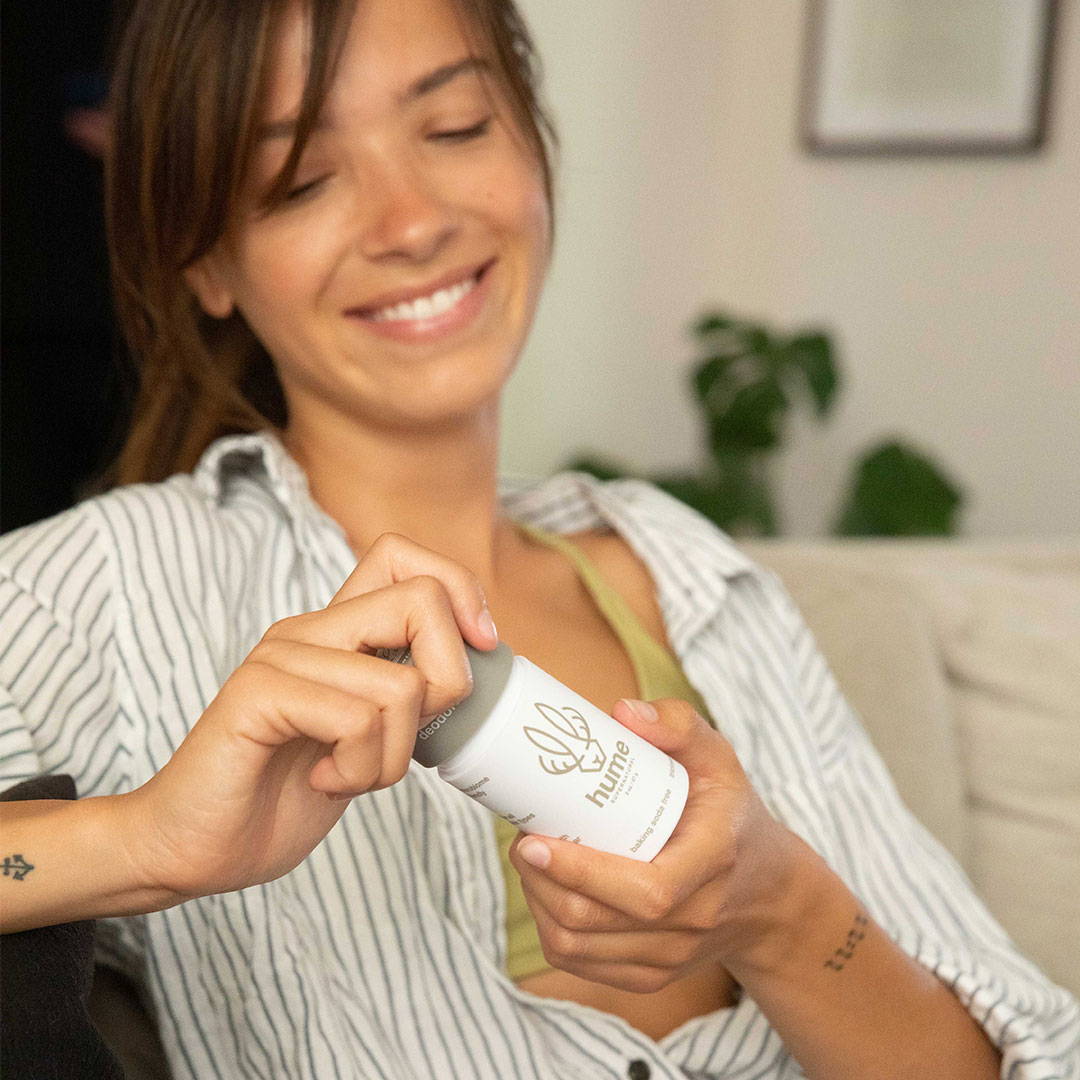 The Wall Street Journal tested 50 natural deodorants and picked Hume Deodorant as top 5 MOST EFFECTIVE deodorant brands, and No. 1 Fragrance Free deodorant.
Why switch to natural deo?
"On a particularly sweltering day this summer, I found myself applying—and reapplying—deodorant. As I swiped and swiped again, it struck me that I had no idea what was in the chalky, drugstore-bought formulas I've been diligently smearing on my underarms for over a decade. Yes, the ingredients are usually listed on the applicators—cyclopentasiloxane and dimethicone were printed on the back of a recent stick. But what layperson knows what those are? Or whether they're good for your delicate sweat glands?" said Haley Velasco of the Wall Street Journal. That is when Haley decided to start her search for a natural deodorant.
"To find the best options, I tried 50 natural deodorants."
Which Brands are best?
"After evaluating their smell, the way my skin felt when I applied them and their effectiveness—and consulting Think Dirty, an app that analyzes ingredients to suss out potentially toxic ones—I settled on these five standout products." said Valesco.
Hume is proud to be selected in the TOP 5 natural deodorant brands by the Wall Street Journal.
Here is what Haley had to say about Hume's Fragrance Free-Deodorant. 
"When I gave it a sniff, Hume smelled like nothing in the best possible way, and I found it kept my armpits odor-free."
"Its plant- and probiotic-based formula is a good bet for those who react poorly to fragrance-based products or who just want to skip all things perfumy and smell as earthy as possible."
HUME SUPERNATURAL IS NUMBER 1 FRAGRANCE FREE DEO.
This is the only fragrance free deodorant that I have used that actually works! I will definitely be purchasing again!
Our Fragrance Free deodorant was the first building block in Hume's product development journey. We knew that the world needed a deodorant that left you smelling like, well ....nothing at all. And it turns out we stumbled upon a fan favorite!



Incredible! I'm so happy with my Hume Supernatual deodorant! I bought the unscented and I'm really impressed. It has a very subtle natural smell, glides on easily (no chalky mess), dries quickly, and most importantly, it works! I have worn it on 90+ degrees F days and have only had minimal sweat. And no body odor at all. Seriously, I'm obsessed! Thank you, Hume, for making the natural deodorant of my dreams.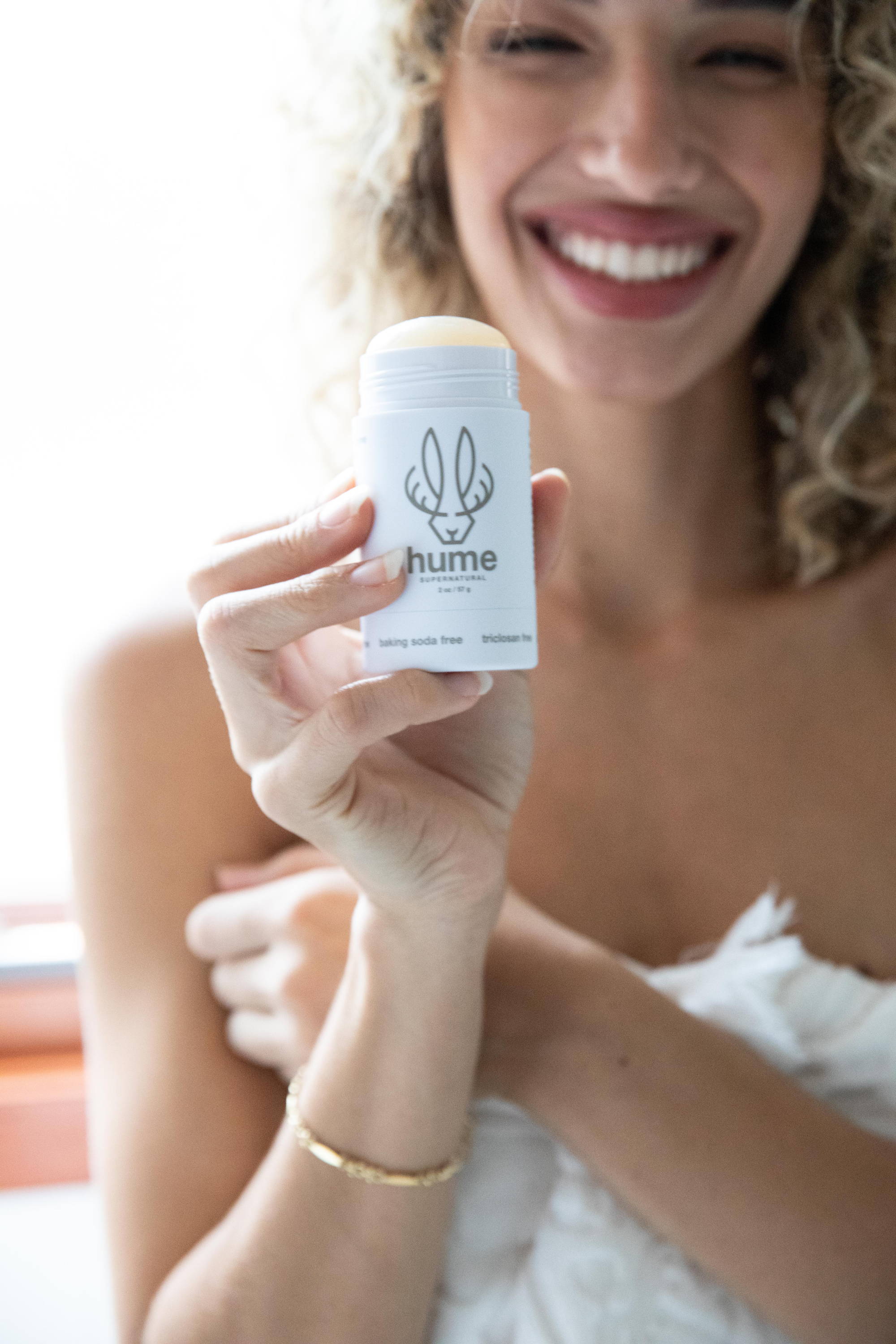 Written by Katherine Lancman