20% off + free shipping on all deo trio purchases
our best selling supernatural deo trio
deodorant reinvented
Using the natural intelligence of desert flora and probiotics to prevent, trap, and bind odors.
100% Performance. 0% Toxins.
Plant + Probiotic Powered
Microbiome Approved
Clean and Toxin Free
Cruelty Free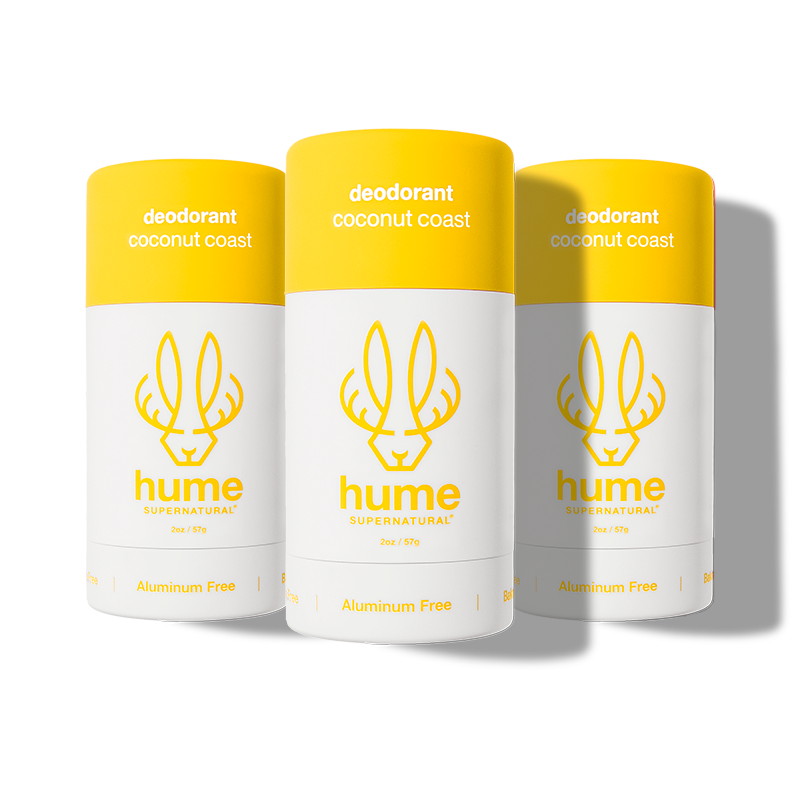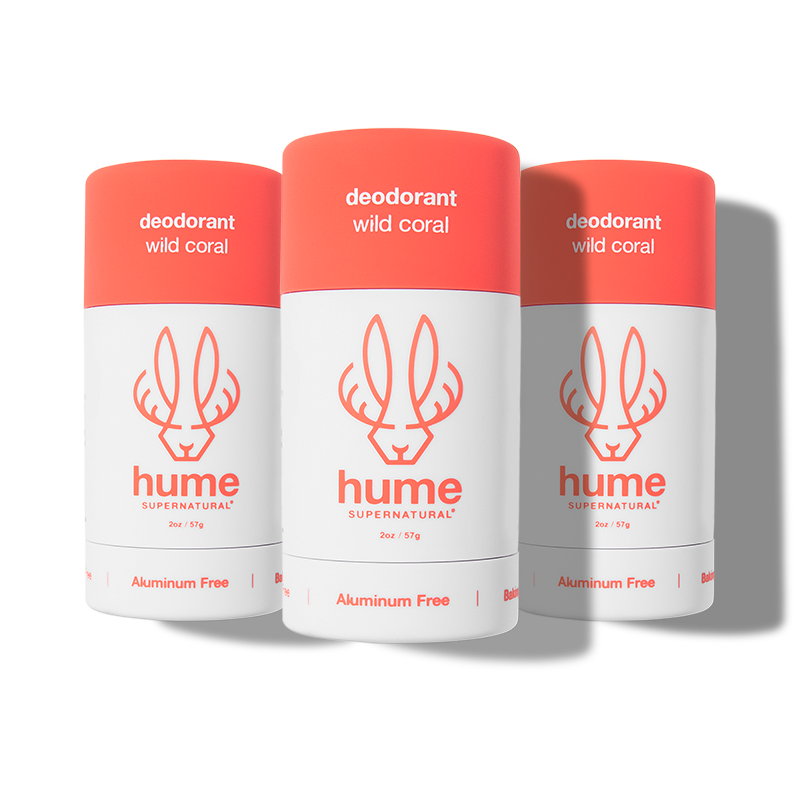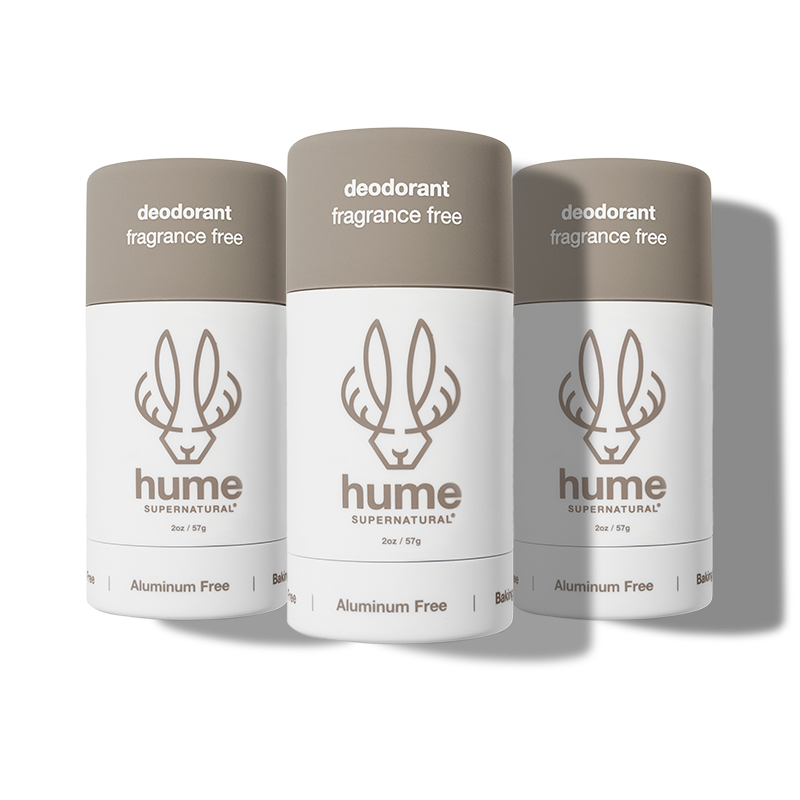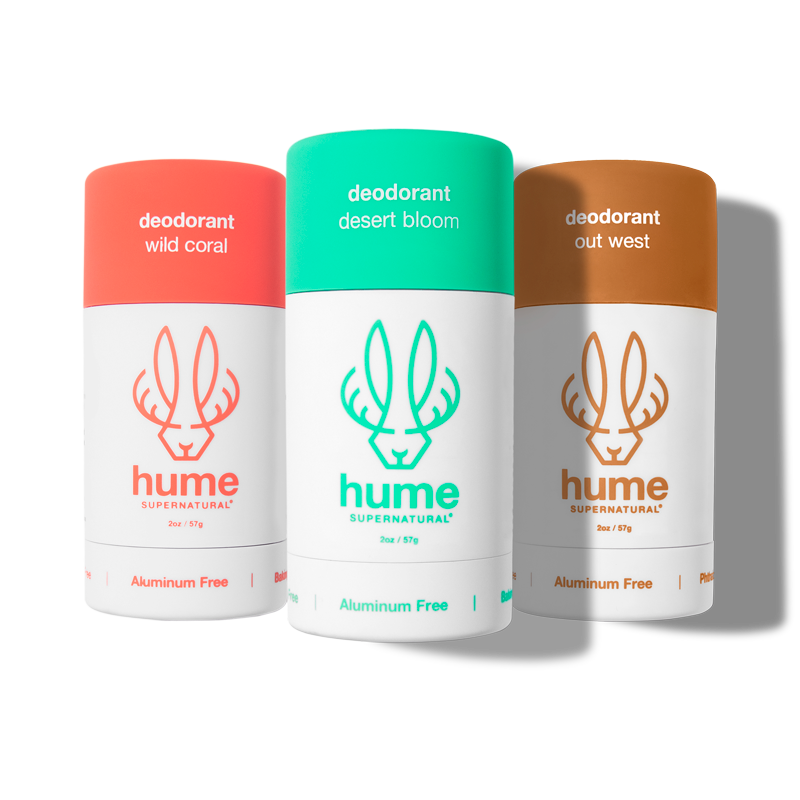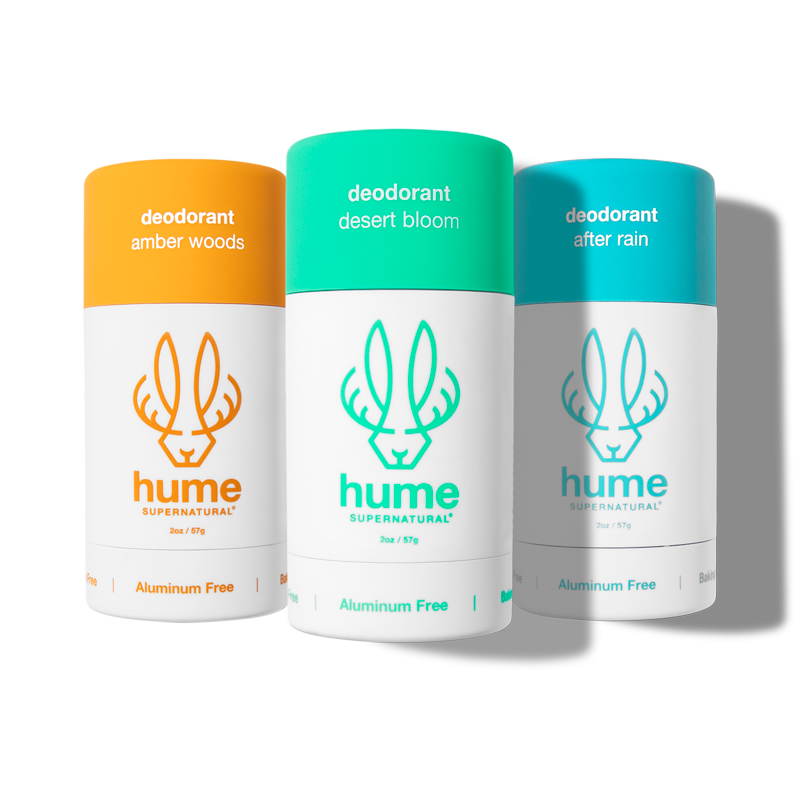 hume protects in four ways
deodorant reinvented backed by science
stay dry
Super-absorbers, Fossilized Algae
stop odor
Prebiotic and Probiotic Formula
skin health
desert botanicals for deep nourishment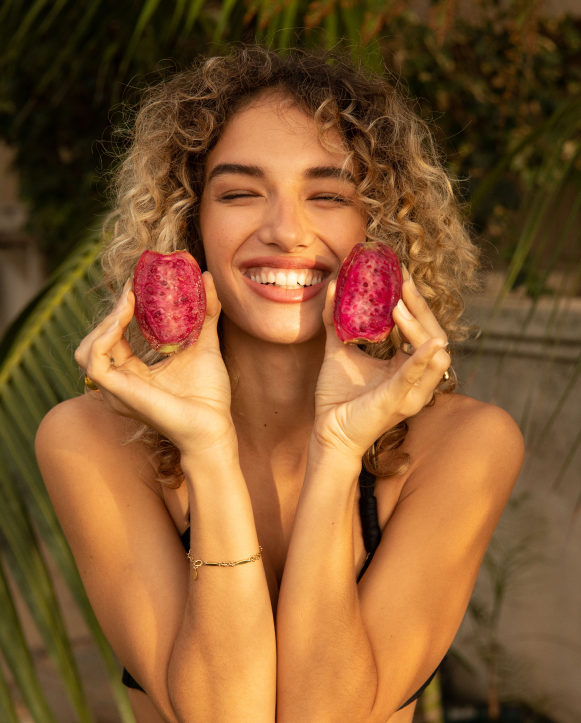 clean ingredients combined with natural intelligence
PRICKLY PEAR
Rich in antioxidants and phytonutrients, our blend of desert botanicals help nourish the skin barrier.
COCONUT
Non-greasy, fast absorbing coconut fruit extract hydrates and moisturizes skin.
PROBIOTICS
Microbiome-balancing and deodorizing, our probiotics (lactobacillus ferment and saccharomyces ferment) and prebiotics (inulin from chicory root) keep your skin happy.
DIATOMACEOUS EARTH
Natural fossilized algae, rich in essential minerals, is a powerful super-absorber that keeps you odor-free and dry. Thank you, nature.
Propylene Glycol (Plant-based)1, Water (Aqua), Sodium Stearate1, Propanediol1, Diatomaceous Earth3, Fragrance (Parfum), Silica3, Saccharomyces Ferment Filtrate2, Aloe Barbadensis Leaf Juice1, Opuntia Ficus Indica (Prickly Pear) Seed Oil1, Lactobacillus Ferment2, Inulin1, Cocos Nucifera (Coconut) Fruit Extract1, Cereus Grandiflorus (Cactus) Flower Extract1, Kaolin3, Tapioca Starch1, Glycerin1, Sorbitan Stearate1, Stearyl Alcohol1, Ethylhexylglycerin1, Caprylyl/Capryl Glucoside1, Polyglyceryl-10-Caprylate1, Polyglyceryl-5 Oleate1, Glyceryl Caprylate1, Sodium Cocoyl Glutamate1, Citric Acid1 1 Plant-based, 2 Probiotic-based, 3 Naturally occurring.
no aluminum
no baking soda
no parabens
no phthalates
no triclosan
no gluten
no cruelty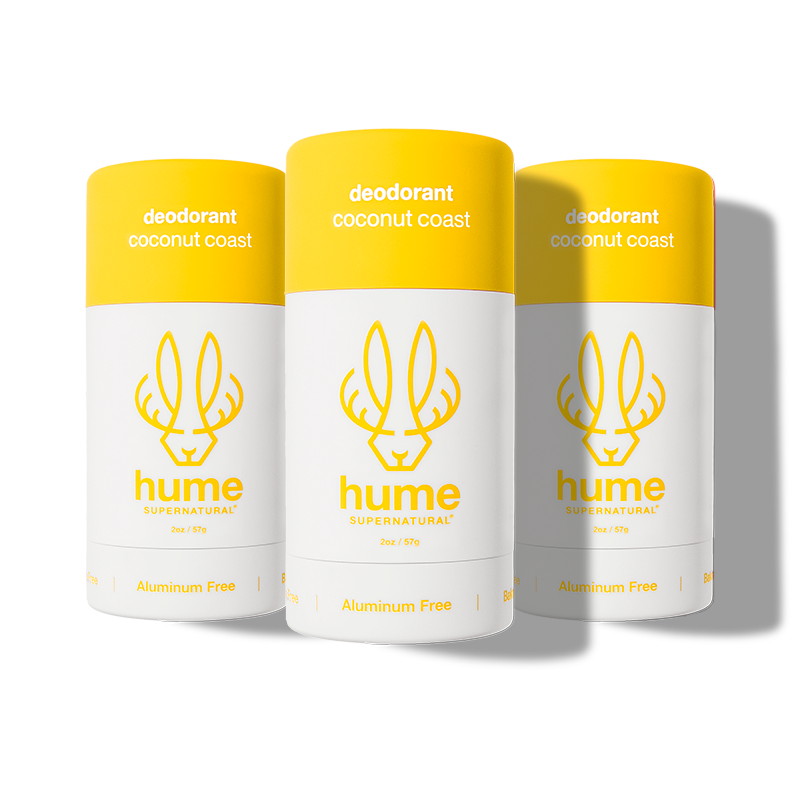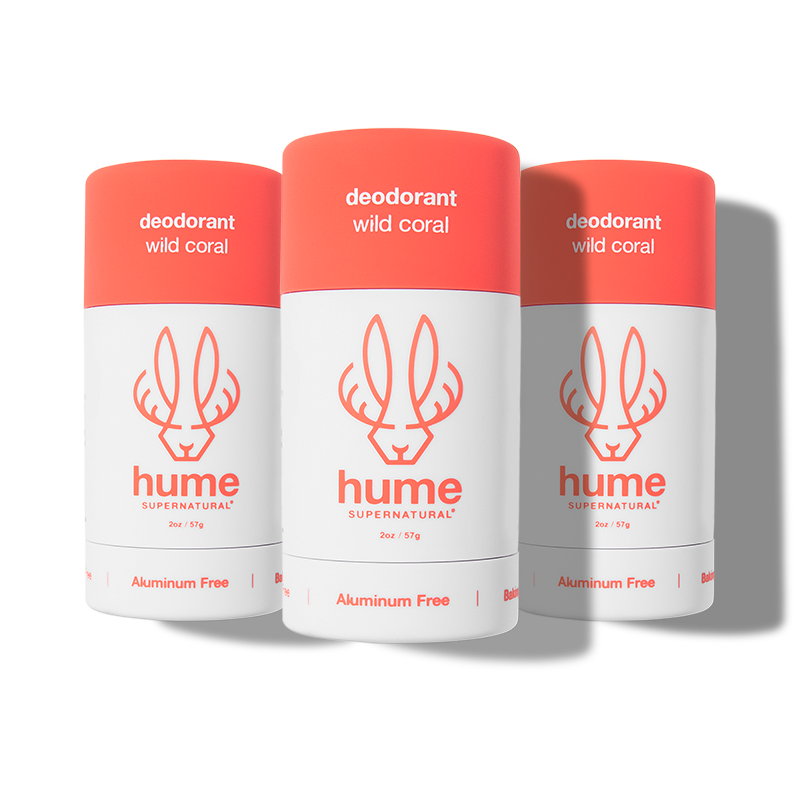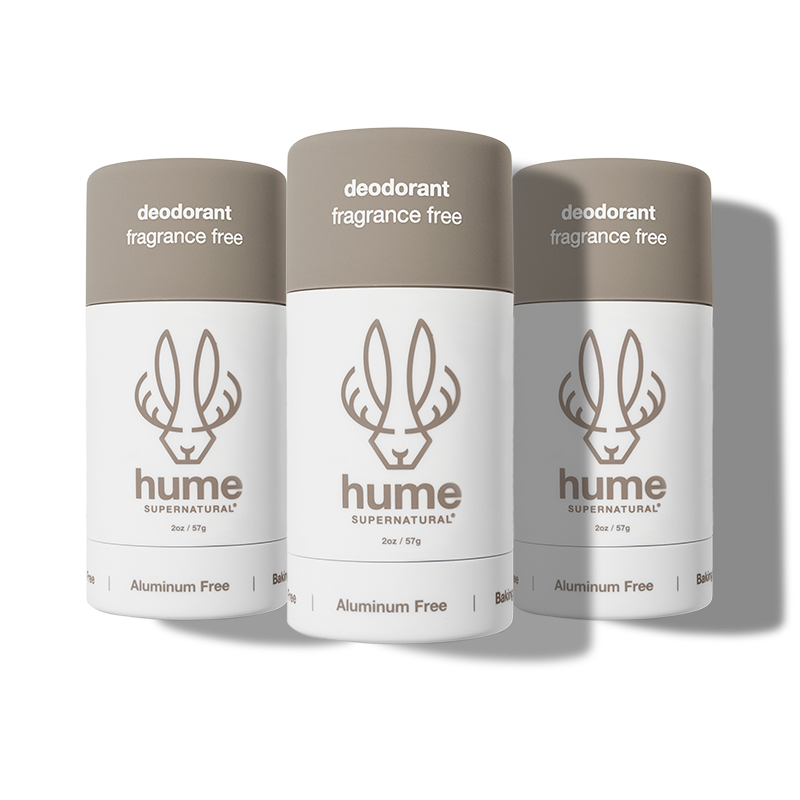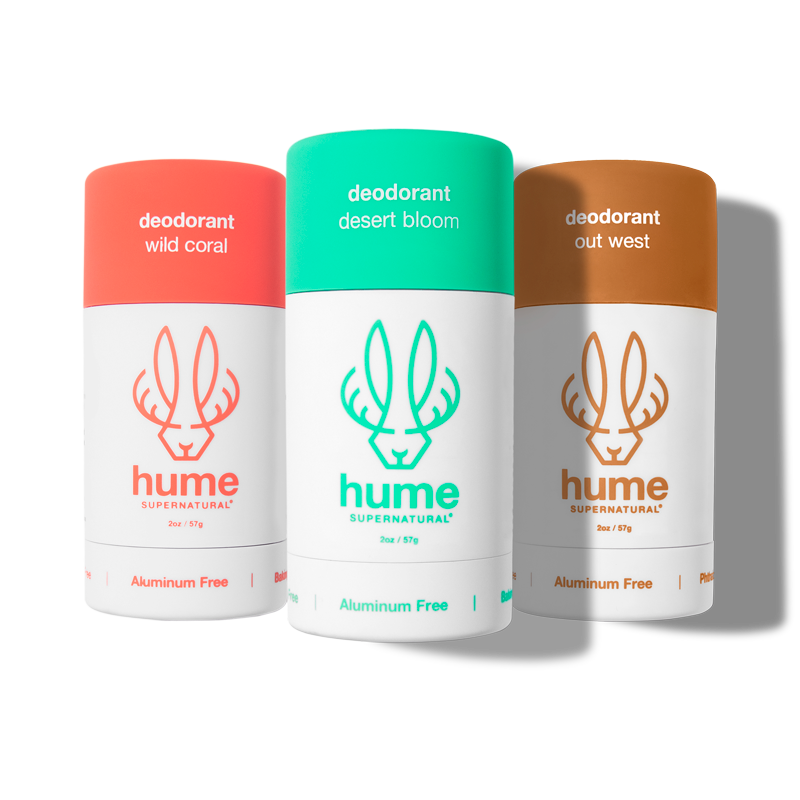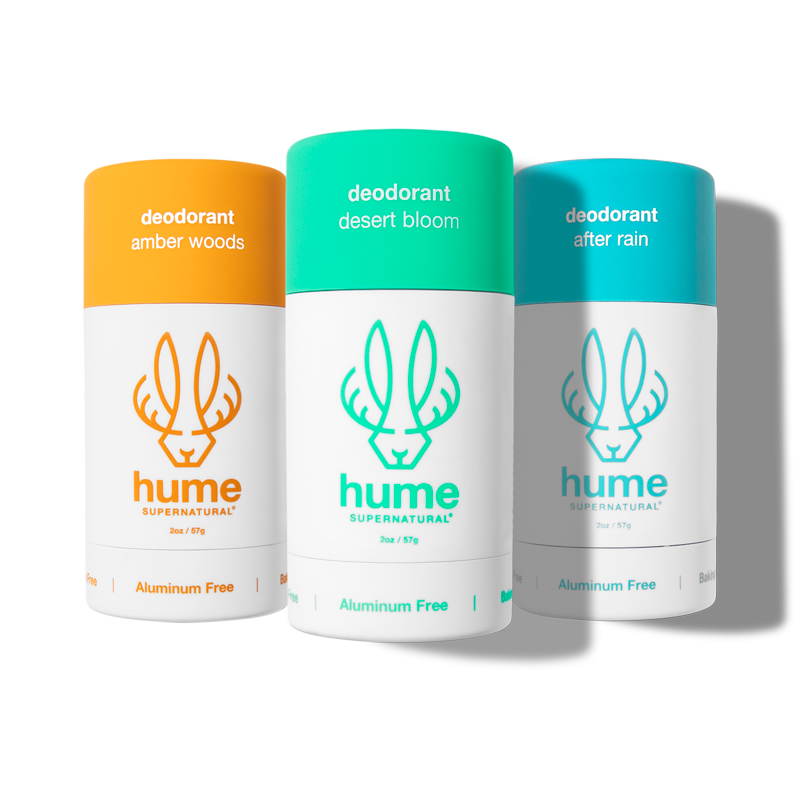 best in class scents for every occassion
Imagine crisp citrus surrounded by exotic neroli blossom and sweet agave. Gender neutral, for all humans.
A seductive new scent bringing the smokiness of softened tobacco leaves, elegant leather, and the warmth of cedarwood.
Complex richness of amber, vanilla and coconut cream with smooth woodsy notes softly linger. Gender neutral, for all humans.
Feel refreshed, alive and ready to take on the day with this cool, bright scent of fresh rain with a ray of citrus.
When we say Fragrance Free, we mean it. Not even that unscented scented smell some brands use. Promise.