the perfect deodorant pairing
receive 15% when you add all body deodorant to your cart
A perfect plant-based pairing, our award winning supernatural deodorant with the new clinically tested all body deodorant balm. Our microbiome approved odor protection line will eliminate odors anywhere you don't want them while nourishing the skin barrier for all skin types and all humans.
the perfect deo pairing
Meet the ultimate microbiome skincare deodorizing duo. Upgrade your routine by pairing our award-winning deo stick for your underarms with our premium deo balm for all your other parts — if you sweat there, you can use it there. For healthy skin that smells happy.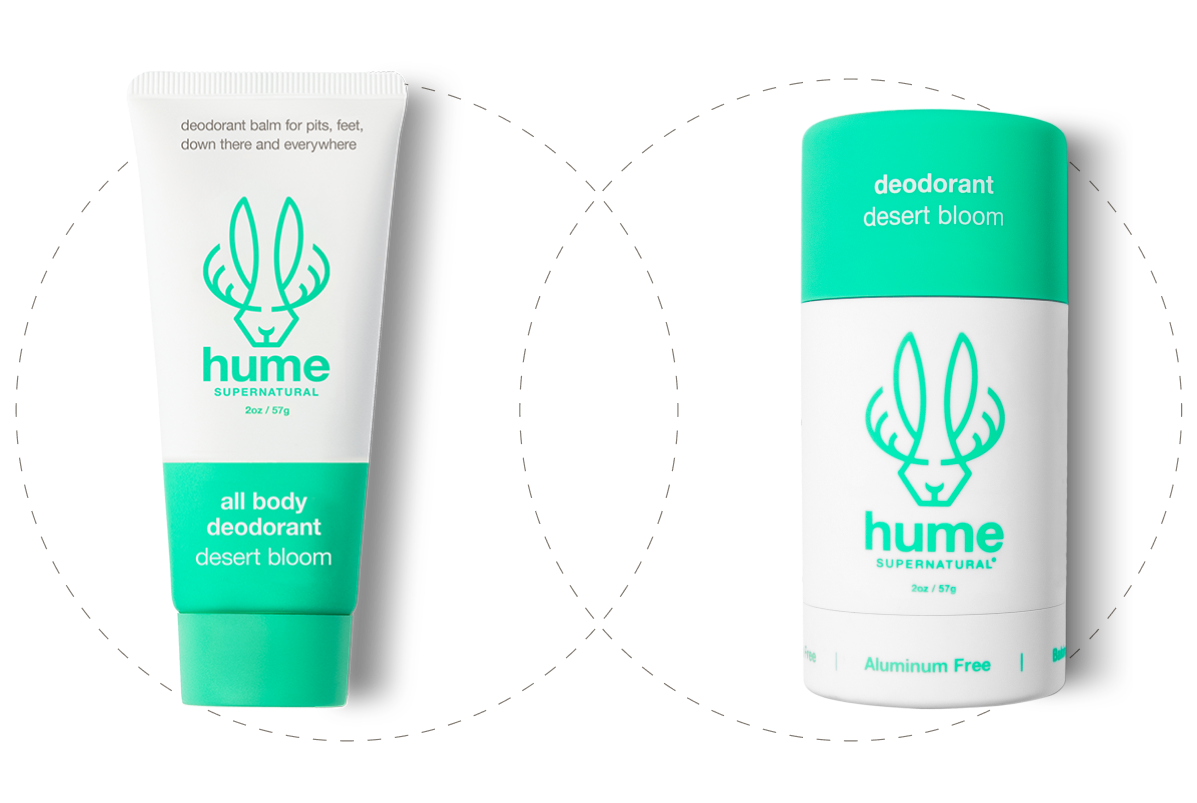 all body deodorant
eliminate odor and support the skin barrier anywhere you need it
supernatural deodorant
award-winning odor and wetness protection for underarms
deodorant reinvented
We're taking a brand new approach to microbiome skincare. Our prebiotic deodorant balm nourishes the skin barrier and neutralizes odors anywhere you don't want them — for all parts and all humans
the word is out
I'm odor free! Happy pits, happy me!
I've tried several deodorants over the years, and this is, hands down, my favorite. The product has no odor. And now I have zero odor. Even during a heatwave, my body and clothes do not smell at all! No white residue on me or my clothes, no weird graininess or clumping, which is especially nice when used in the underboob area. Also, I have very sensitive skin, and psoriasis, and this deodorant causes zero issues. It's effective but super gentle. I'm quite impressed with this product and am relieved that my deodorant search is finally over!

Best All Body Deo!
After using Hume's new all body deodorant all I can say is, "wow! This stuff is insane!" I've been using it between the dark, dark spaces in my nether regions during mountain bike rides and it's kept the stanky moist scents and chaffing at bay! There are other all body deodorants I've tried but they smell like a Grateful Dead fan tour bus mixed with other odd flavors with a base of wet clay. This Hume stuff has no scent at all! I'm going to go ahead and keep using Hume from now until forever.
Recommending to everyone!
This deodorant is everything I needed! I'm a nurse so I'm running around all day going from patient to patient. It helps with chafing AND keeps me fresh. I got the fragrance free option so I can wear it daily and be able to use my different perfumes without any clashing scents! I still love using the deo stick on my underarms, but this is for everywhere else!

Top of the line Deo
Hume is a top of the line natural deodorant brand. The All Body Deo is great for sensitive skin as a lot of natural deodorants will make me irritated and this is the only one that does not. The consistency is creamy, but it rubs in very well and does not leave white marks on dark clothes. Highly recommend!
we make
emails too
From limited drops to current events, be the first to know (and get 10% off your first order)